International seminar

Religion and Gender for Social Participation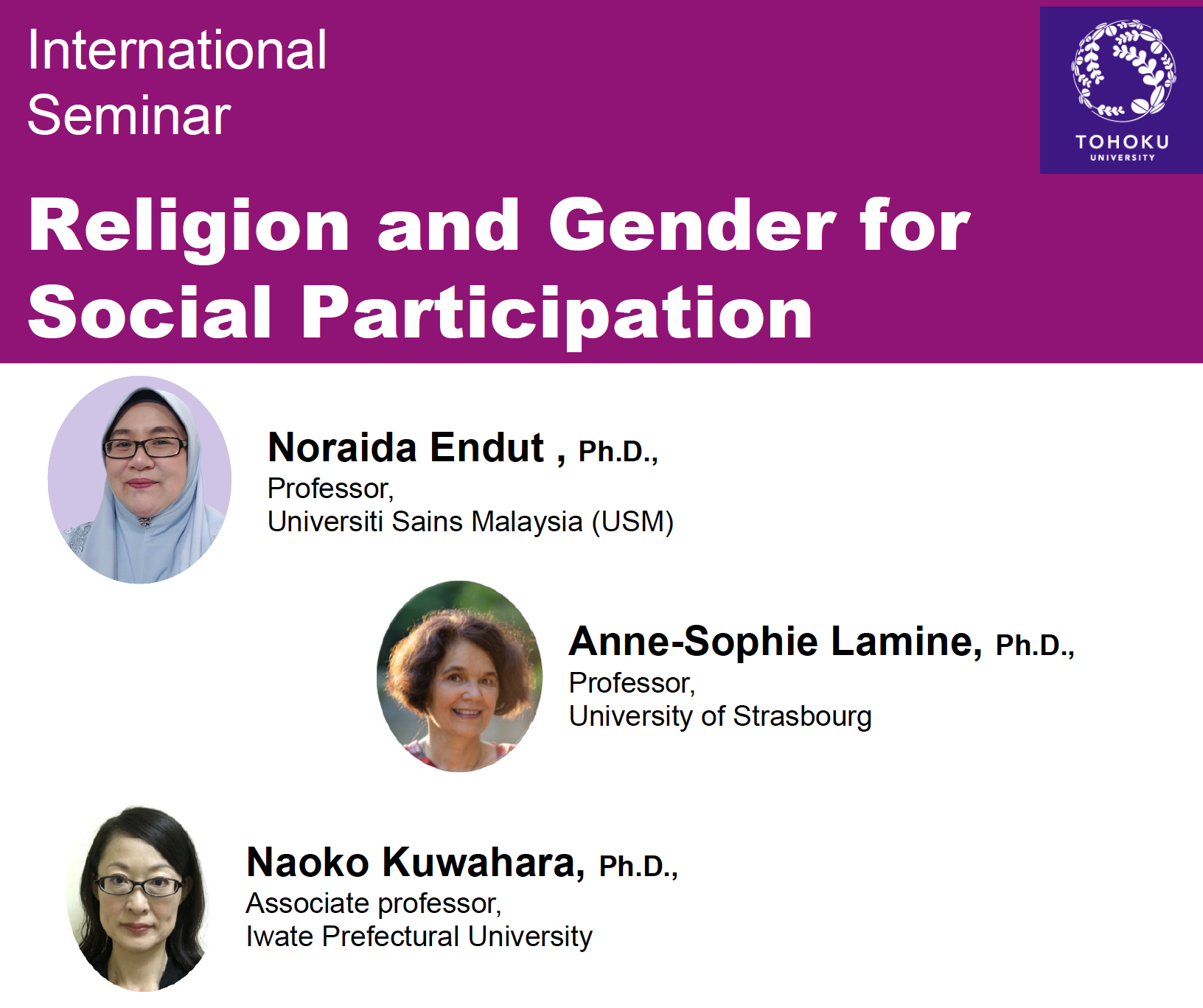 We are pleased to announce that GSICS is hosting an international seminar on "Religion and Gender for Social Participation." The seminar will focus on the current situation of Muslim women in Malaysia, where Islam is the State religion, and in France, where secularism is the principle. We will discuss the challenges of a pluri-religious society, focusing on the ways of social participation. *This seminar will be held in English.
日時
03/03/2023 16:30〜19:30 (JST)
場所
Venue: Hybrid seminar *Please select attendance type: online or onsite
Online attendees will receive an event link via email at least one day before the seminar.

Location: M303, Multimedia Research Hall, Kawauchi North Campus, Tohoku University
41 Kawauchi, Aoba-ku, Sendai, Miyagi 980-8576 Japan

By Subway: Take the subway from Sendai Station to Kawauchi Station (6 mins) and exit at South 2.
By taxi: 10 min from Sendai Station, 45 min from Sendai Airport

Click here for registration
主催
Organizer: Graduate School of International Cultural Studies (GSICS)
共催
Co-organiser International Joint Graduate Program in Resilience and Safety Studies (GP-RSS)
参加費
Free of charge
定員
Please note that the onsite seating capacity is 40 places.