Division of Area Studies
— Fostering a deep understanding of different cultures —
Department of European and American Studies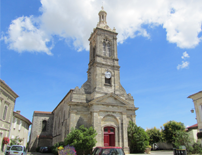 Although this department studies the regions of Europe and America, in establishing this department, we have gathered faculty that used to belong to different departments to build a more interdisciplinary education and research system. To be specific, this department will begin with seven faculty members who specialize in French and German Literature, British Theater, History of France and the United States, and Anthropology of Latin America.From a historical view point, Europe and America are regions where various ethnic groups, races, and languages are entangled. It is also the region that was the driving force of the world in the 20th century. The 21st century is an age of increasing globalization, and we are living in an age where we should make a relative evaluation for such regions that have such complex history. For these reasons, this department has divided the fields of European Area Studies and American Area Studies, elucidating the uniqueness and diversity of the culture and society of each region by carrying out education based on individual and specific professional research. Furthermore, we aim to gain an overall grasp of European and American culture through close cooperation between research fields.Based on the meticulous education system discussed above, it is the educational goal of this department to develop human resources that combine the essential expertise and broad-ranging perspectives that will survive in the future of the global era.
Professor Naruhiko TERAMOTO
Professor Toyoshi OBARA
Professor Keisuke NOMURA
Associate Professor Shigeto YOSHIDA
Associate Professor Ryo YAMAUCHI
Department of Asian and African Studies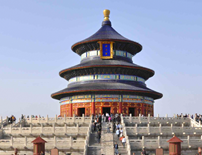 The Asian and African Studies Department was established for the purpose of elucidating the contemporary realities of mainly two regions. One is the Islamic region that covers a very wide range from Southeast Asia to North Africa. In modern times, the Islamic region has played a role in maintaining the ties between Asia and Africa, but on the other hand, it has also become a cause of friction. The necessity of empirical studies on the characteristics of the Islamic community are now recognized very strongly. The second region is China, which has become a superpower. Although it may seem paradoxical, the base of China's development to lead the political economy of the world may require the studies of history and culture. From this point of view, we believe that it is important to investigate China's presence in Asia and Africa in the 21st century.Students belonging to this department are expected to become internationally active highly specialized professionals, professors, or researchers for the period of change in Asia and Africa by focusing on Islamic regions or Chinese history and culture, if necessary, learning Arabic or Chinese, which is an official language of the United Nations, or other languages, and promoting individual, cross-sectional, and original research to write a dissertation. For this reason, this department has allocated staff whose research specializes in North Africa and China, providing guidance for students to thoroughly acquire the academic skills they need.
Professor Takashi KURODA
Professor Minoru KATSUYAMA
Professor Tomoki OKAWARA
Associate Professor Lin ZHU
Department of Global Japanese Studies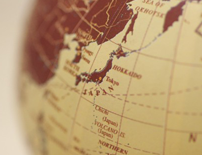 The Global Japanese Studies Department consists of faculty members from various disciplines such as Literature, Comparative Culture, Japanese Intellectual History, and Archeology. We have begun this department by newly gathering the faculty members involved in Japanese Studies in the former five departments, which existed up till the academic year of 2014 under the old organization of the Graduate School of International Cultural Studies.In the modern era of globalization in progress, qualitative transformation can be seen in Japanese Studies as well. In the traditional Japanese Studies, studies concerning culture unique to Japan with little linkage to the rest of the world, as well as studies concerning the reception and effect of foreign culture in Japan was the mainstream. However, these days, culture originating in Japan is penetrating the world, typically seen in manga and anime. Therefore, we promote complex Japanese Studies that take history into account, not only from the viewpoint of "the world in Japan", but also from the viewpoint of "Japan in the world".Furthermore, one of the features of this department is the wide range of historical periods, from ancient times to modern and contemporary times that are subjects of research. For example, students learning in this department can research on diachronic studies about one aspect of cultural exchange or explore the relationship with foreign countries to address the social phenomenon of a certain era.The Global Japanese Studies Department provides a forum for academic study and exchange of ideas for those who have a strong interest in Japan and its relationship with other countries and who want to acquire a broad perspective and deep knowledge about Japan and the world.
Professor Michio SUZUKI
Professor Masato SANO
Associate Professor Orion KLAUTAU
Associate Professor Shinobu MYOKI
Associate Professor Clinton GODART
Division of Global Symbiotic Societies
— Fostering skills to solve global issues —
Department of International Politics and Economy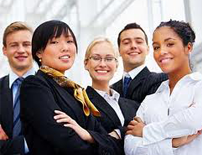 In modern international society, "international politics" and "international economy" are increasingly inseparable, becoming closely involved with each other. The essence of such rapid change can only be understood by a complex perspective that goes beyond the framework of traditional political science and economics. In the International Political Economics Department, we take such complex perspectives to build cutting-edge and new knowledge, focusing on Japan and Asia and globalization as well as political economic relations such as those between Japan and the United States, and Asia and the United States. In this way, we seek to implement education and research that leads the world.The International Political Economics Department seeks to carry out education and research on the close international connections between politics and economics. It has courses dealing with political relations in the international environment surrounding Japan, in areas such as national security, regional conflicts, and nationalism. It also has courses that carry out analyses of international economic relations, the elements of which include competition in various industries in the international market, trade, finance and investment, regional economic integration, and the world economic system.In this department, we offer educational programs that cultivate the skill to gain insight into the phenomenon of international politics and economics. We strive to develop human resources with a wide range of knowledge and ingenious analytical skills, in order to unlock the complex and diverse reality of contemporary international society. We do so by applying knowledge of various subjects in the social sciences, such as International Relations, Political Science, and Economics.
Associate Professor Hiro KATSUMATA > link
Associate Professor Ryo IKEDA > link
Associate Professor Yoichi TSUCHIYA
Department of International Environment and Resources Policy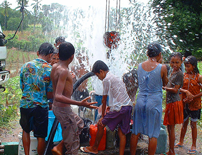 In the modern world, there is a strong demand for resolutions for global environmental problems such as resource depletion and environmental protection. The Department of International Environmental Resources Policy has five members of faculty, including two cooperating faculty, who specialize in different fields, developing knowledge and human resources to resolve global environmental problems. The following three points highlight the features of this department.
The first feature is our "Emphasis on Practicality". There may be many approaches to a problem, but this department's final goal is the resolution of real-life problems. Therefore, this department develops deeper knowledge on public policies and social welfare, taking a field-oriented approach in research and education activities.The second feature is our "Emphasis on an Integrated Scientific Approach". Environmental problems typically take complex shapes, and even the same problem can take different shapes depending on cultural or economic situations. Therefore, it is necessary to make full use of knowledge in subjects such as Environmental Engineering, Social Engineering, Economics, Environmental Psychology, and Statistics to take an integrated scientific approach for a multi-faceted study of a problem.The third feature is our "Emphasis on International Perspectives". Many of the environmental problems that have occurred on a global scale can be said to have a complex connection with globalization. Therefore it is necessary to understand situations abroad (especially those in the Asian countries) and consider improvement measures from an international perspective.
Professor Jeongsoo YU > link
Professor Dinil PUSHPALAL
Professor Toshiaki AOKI > link
Associate Professor Masahiro SATO
Associate Professor Takako IZUMI
Assistant Professor Okubo Kazuaki
Department of Multiculturalism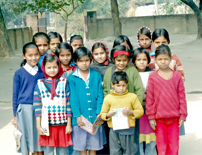 In modern society, where globalization is progressing, there is active movement of people and goods, hence the opportunity of contact of diverse cultures has increased. Now, there is not a day when we don't talk about different cultures in our day-to-day life. Under such circumstances, global issues, such as ethnic and cultural friction caused by the contact of people having different cultural backgrounds occurs often. However, to solve these problems, and to build a society where people with different ethnic and cultural backgrounds coexist is a challenge that cannot be avoided, internationally as well as domestically. In the department of multiculturalism, we educate and research with the aim to make a society where coexistence of multiple ethnic groups and cultures are possible through interdisciplinary research and comparative studies on various cultural and ethnic groups a reality.
The department has six faculty members with different specialization. The faculty members' methodologies are different and diverse, such as philosophy, literature, and history, as well as the geographic area of study, such as Asia and Europe. However, the keywords "plurality" and "coexistence" can still be seen as common keywords. Faculty members instruct a diverse range of specialized areas. Furthermore, students can learn and research toward the goal of a symbiotic society and plurality of ethnic groups and cultures by taking a broad perspective through the division's common subjects and comprehensive exercises in multi-cultural society.
Professor Kyoko FUJITA >link
Professor Toru SATO
Professor Koji SAKAMAKI
Associate Professor Yukino SATO
Division of Language Research
— Fostering communication skills —
Department of Theoretical Linguistics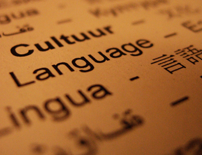 The Department of Language Science boasts diverse faculty members who study various linguistic fields such as semantics, lexicology, pragmatics, and syntax from the perspective of cognitive and generative linguistics. We carry out comparative studies of not only Japanese and English but other various languages of the world, clarifying the similarities and differences that exist between the various languages. In this way, our research aims to elucidate the nature of natural language and its acquisition, learning, understanding, and usage that underlie the human cognitive abilities as well as language functions. Through close cooperation with the Department of Applied Linguistics, we apply the results obtained from theoretical research on language acquisition and education, providing educational programs that have broad scope.Furthermore, we have inherited the knowledge accumulated through the Tohoku University 21st Century COE (Center of Excellence) Program, broadening our research to empirically validate results of linguistic research from psychological and neuroscientific approaches, building interdisciplinary research and education programs.We look forward to meet applicants overflowing with intellectual curiosity who are interested in discovering and analyzing the similarities and differences found in a variety of languages, and who wish to work together with us to elucidate the grammar and cognitive ability underlying such phenomena.
Professor Naoyuki ONO
Professor Hiroyuki ETO
Professor Daiko TAKAHASHI
Professor Satoshi UEHARA
Associate Professor Takeshi NAKAMOTO
Associate Professor Kensaku SOEJIMA
Associate Professor Mariko NAKAYAMA
Associate Professor Zisk Matthew Joseph
Department of Applied Linguistics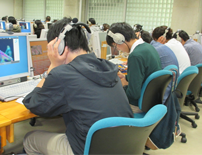 In the Department of Applied Linguistics, faculty and students research language by applying various related science and technology, and it applies the research results to language education. As seen in the name of the department "Applied Linguistics", "application" is a keyword in our research. Research is applied, and this can be seen from the beginning to the end of our research.
The research interests of our faculty members are: Grammar studies and Japanese education that incorporates methods of cognitive science and computational linguistics; Corpus studies as well as teaching English as a second/foreign language; Spanish language teaching and language instructor education based on language education research; Development, implementation, and research of German education that applies ICT; Higher educational research (teaching methods, evaluation, quality assurance, and professional development); Second language acquisition research and bilingual education; Syntax based on functionalist and cognitivist linguistic theories and contrastive linguistic and linguistic typology studies related to semantics; Research on acquisition of Japanese as a second language as well as Japanese education.All faculty members of our department are in charge of language education at Tohoku University. The languages they are in charge of are Japanese, English, German, and Spanish. Faculty members apply their research to education and gain feedback from education for their research. With the close collaboration of research and education, this department opens up new horizons for Applied Linguistics research.
Professor Takeshi OKADA
Professor Mitsuhiro SHIGAKI
Professor Kensuke SUGIURA
Professor Kei YOSHIMOTO
Professor Yoshio KITAHARA
Associate Professor Peter John WANNER
Associate Professor Wataru NAKAMURA
Associate Professor Natsue SUGAYA
Associate Professor Hyeonjeong JEONG